I've created this site to represent my diverse capabilities — samples from assignments in content strategy, technical and marketing communications, and other creative services projects. The site's main navigation menus are arranged topically.
Key Skills
Professional career in technical and marketing communications, content strategy, and product and project management. Emphasis on team-building and total support of the business mission. Excellent skills in copywriting and design. Results-driven.

Reliable. Demonstrated record of success in leadership and execution. Unique qualifications from service as a U.S. Army intelligence officer.

Information technology and marketing experience in healthcare, Enterprise Resource Planning (ERP), financial services, pharmaceutical, government, and retail sectors.

Diverse international work, skilled in cross-cultural communication. Professional-level foreign languages (German, Russian).
(A full résumé is available here.)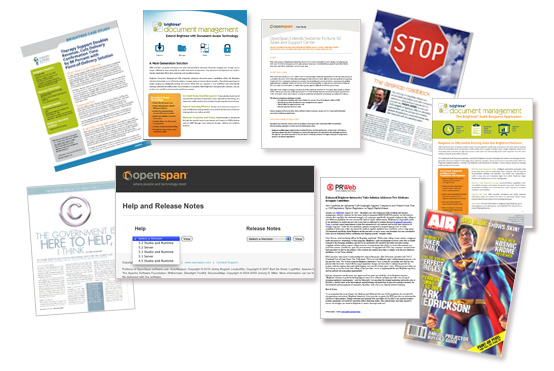 Contact me for more samples and information. Thanks for visiting.
Find me on LinkedIn. 

Visitors on mobile: This site uses a responsive layout with a fluid grid. Please report any mobile device bugs or display problems directly for fixes and improvement.
Copyright 2017 Peter C. Johnson. Sample materials on this site are accessible in the public domain and are copyright their respective entities.